Jun 23, 2023
US entrepreneurs start more than 600,000 new businesses each year. With so many other companies to compete with, it can be difficult to cut through the clutter. One of the best ways to help your company stand out from the competition is by leveraging PPC marketing.
Many people choose to outsource this responsibility to PPC marketing agencies, but not everyone knows what to look for when searching for the right candidate. Let's look closer at how to find the best PPC marketing agency for your needs.
---
1. Key Marketing Strategy
Interestingly, many entrepreneurs overlook this aspect of hiring SEO services.

The strategy they use will play a large role in the results that you get. After all, not all digital marketing campaigns are created equal. Be sure to get in touch with a brand representative to learn more about how their strategy works.

They should have no problem providing a detailed breakdown of everything you need to know. To clarify, the business you work with should be fully transparent regarding how they serve their clients.

The last thing you want is to hire a firm that utilizes black hat SEO techniques. Not only could this cause damage to your brand reputation, but Google may end up punishing your site and undoing all of the progress you made.
2. Tailored to Your Unique Goals
Not every business has goals that require PPC services. You should determine your short-term target metrics and figure out if outsourcing to a digital marketing firm can help you reach them. For instance, a brand's primary issue could be its product quality and be completely unrelated to marketing.

In general, though, most companies can benefit from reworking their digital marketing strategy to reach more of their target audience. Keep this information in mind when moving forward.
3. Wyoming Experience and Proven Reputation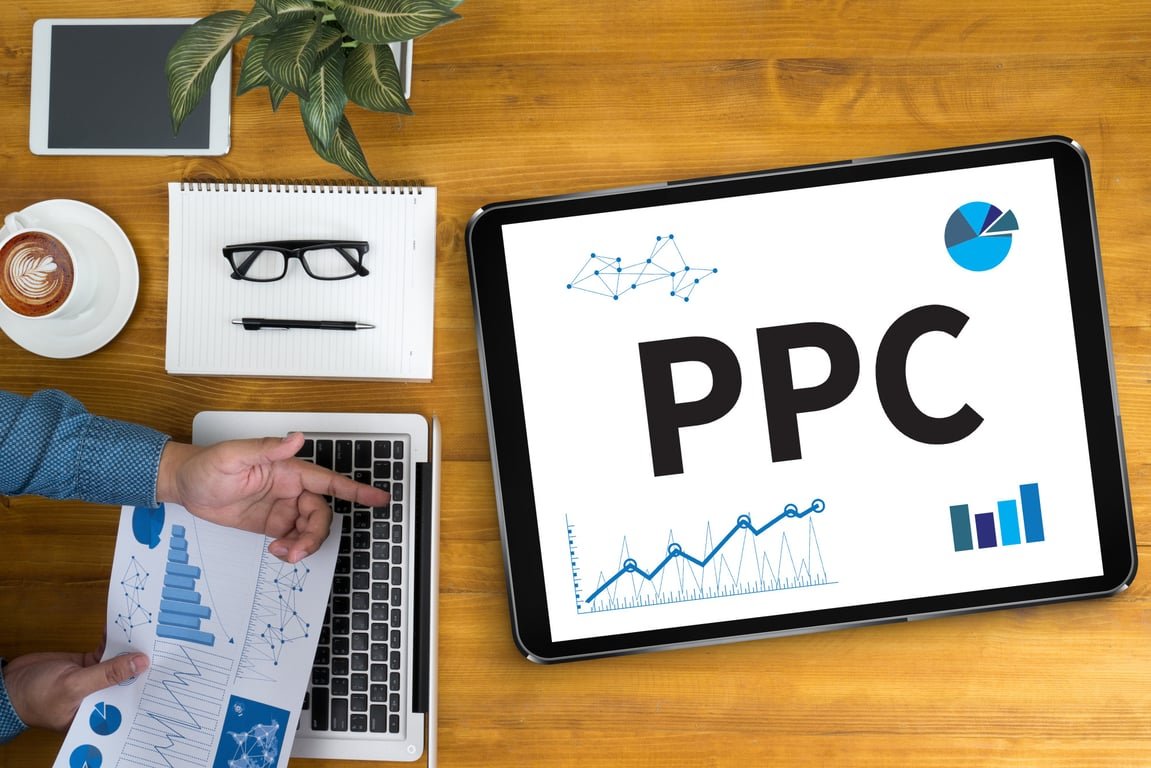 The firm you hire should have plenty of experience working with companies like yours. If they don't, it's best to look elsewhere.

For instance, a firm that normally works with corporate clients might not be the best fit for a small business owner. You should also consider their reputation in the industry. Take a look at what past clients have had to say so you can gain insight into what you can expect.

Keep an eye out for details like communicativeness, project timelines, and overall results. Of course, you should also consider how long they've been in the industry. Newer companies aren't always guaranteed to provide poor results, but it will be much more difficult for them to meet your needs.
4. Billing Structure & Discount Incentives
The matter what they're capable of, it won't mean much if their pricing is outside of your budget. Take some time to research their billing structure so that you can fully understand what you'll pay. Transparency also comes into play here.

Unfortunately, there are shady firms that attempt to integrate hidden fees into their contracts. The firm you choose should provide a full breakdown of their billing so that you don't run into financial surprises. During this conversation, you can also ask about promotions or discounts they offer.

It's not uncommon for a digital marketing firm to offer discounts to first-time clients. This can help you save a large amount of money under certain circumstances.
5. Personal Level of Communication
How easy are they to get in touch with? Do they seem interested in managing your campaign?

It's essential to choose a business that is highly communicative. Otherwise, you'll be left in the dark during the campaign without insight into its performance.

In context, the firm should respond to emails promptly and provide comprehensive answers to the questions you have. It's not realistic to expect 24/7 support from every business, but there are firms out there that offer this. If constant access to an account manager is one of your primary needs, keep searching until you find the right solution.
6. Stunning Portfolio of Previous Successes
Their portfolio will serve as a great indicator of what kind of work you can expect from them.

Reputable firms will have a portfolio on their website that potential clients can easily access. If you can't find examples of their past work or the attempt to deflect questions about this topic, it's in your best interest to look elsewhere. In situations like this, they likely won't be able to fulfill the promises they make.

Keep in mind that you may have to ask the firm for additional examples of their work, as they might not list everything in their portfolio.
7. Is Your Company Ready?
Before you get started, take a moment to consider if your company is ready for a PPC marketing strategy.

Even if you have a need for an increase in digital presence, your business might not be ready to take the plunge. For instance, your products/services might still be in their early stages, and it wouldn't make sense to expose these to thousands of potential customers. Your brand also might not have the budget at the moment to outsource this obligation.
---
Find the Right PPC Marketing Agency
It can seem difficult at first to find the best PPC marketing agency for your needs. The process is much simpler than most people anticipate, though. Consider the above information during your search so you can find the ideal firm for you.
Get in touch with me at Ex35 Creative to see what I can do for you. I strive to help all of my clients take their digital marketing performance to the next level and catapult their businesses to new heights.