Considering there are over 1.5 billion websites and growing, standing out has never been more critical. You might feel overwhelmed when you realize that over 200 million websites are active.
The good news is that knowing how to create a content marketing strategy can help. Read this guide on starting an effective content marketing strategy today!
---
What Is a Content Marketing Strategy?
A content marketing strategy proves that you're a leader in your niche. It's a way to increase trust in your audience by distributing content in various ways. Content marketing is also an effective way to attract an audience.
A content marketing strategy helps you:
Plan out your marketing budget
Have a solid strategy for content marketing and social media
Feel less overwhelmed with content marketing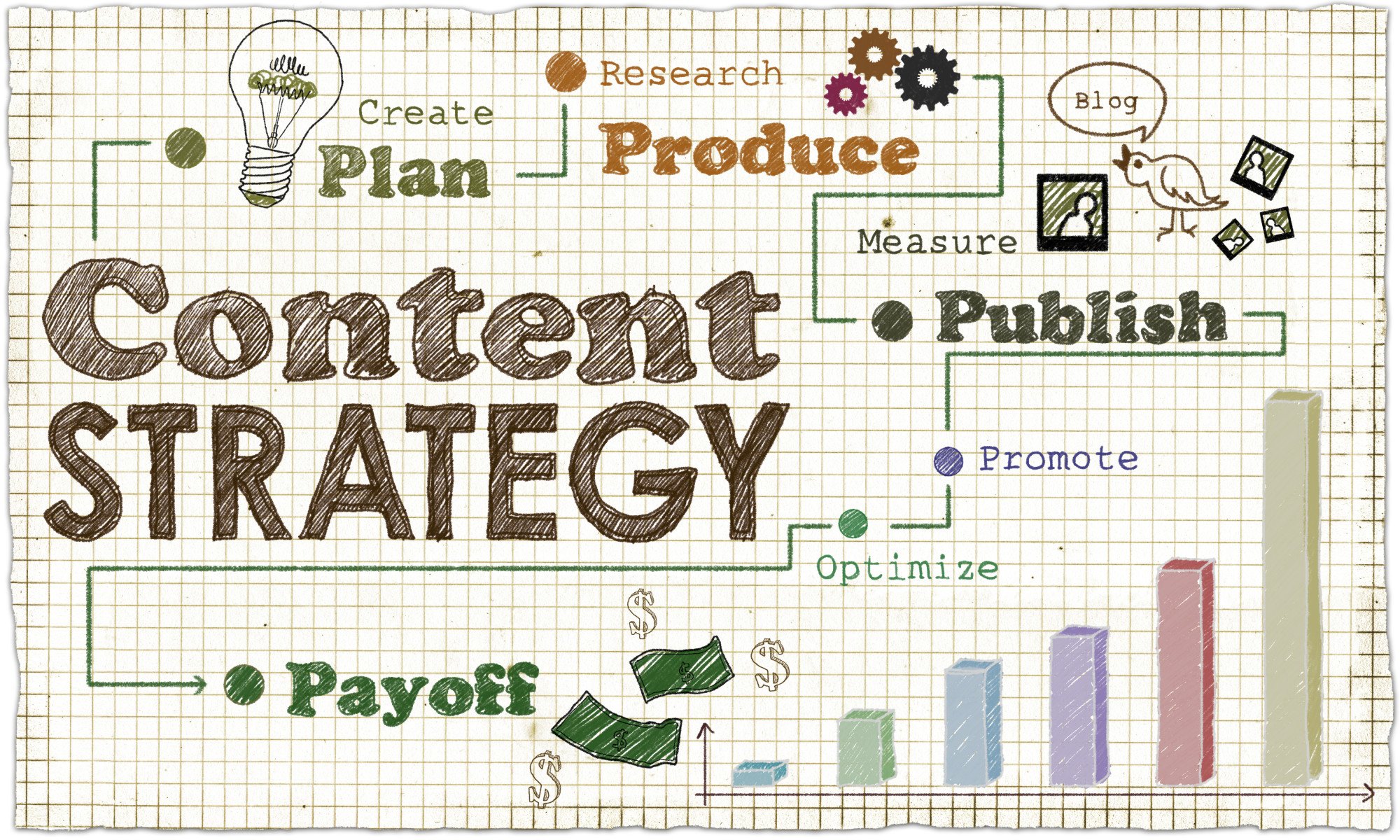 Set Your Goals
First, set your goals. This focuses on what's essential to your content marketing strategy.
Consider the benefits your audience will receive, the content you'll use, and your target audience. Also, think about what you'll want to avoid in your content marketing strategy.
Common goals might include:
SEO (search engine optimization) success
Increasing sales
Improving revenue
Reduced marketing costs
Increasing traffic
Improvements in social media engagement
Know Your Audience
Before creating your content marketing strategy, understand your audience and their demographics. Demographics are their gender, age, income, education, etc.
You can check out their demographics through Google Analytics. Head to Audience -> Interests -> Overview.
Similar data can be found on Facebook. Head to the insights button on your Facebook page. Twitter is another option.
Create a Buyer Persona
This is one of the most effective tasks for your strategy. Think of your ideal client and create a fictional buyer persona for them.
Keeping that buyer persona in mind as you create content is vital. You'll want to consider their pain points and the different problems they want to solve.
If you don't know much about your audience, consider sending out an anonymous survey to their emails. Then you could use that feedback to help you develop a buyer persona.
Continually Update Your Plan
While some parts should stay consistent in your plan, taking a look and doing a refresh is important. Your business goals and mission should stay consistent; keep them in mind as you develop content.
Revisit core topics, your channel strategy, and team processes. It's best to revisit these ideas each year. Remember to always write your strategy down, don't rely on remembering it in your mind.
Consider Pain Points
Think about your audience's pain points and how you'll solve them. Content needs to educate your audience as they try to solve their main pain points.
Consider those who are currently using your products and those who haven't yet. Maybe they're still figuring out their main challenges. Your content is to build trust with your audience, offering them a solution to their pain points.
The Channels You'll Focus On
Head back to your buyer persona when you think about what channels to use. While TikTok is extremely popular with a younger audience, it might not fit your buyer persona.
Take a look at engagement as well. While Instagram has fewer users than Facebook, its engagement is higher. Engagement on Instagram is about 0.47%, whereas, on Facebook, it's .06%.
This will also help you decide what type of content to post. For Instagram, photos, carousels, and Reels tend to perform best. If you don't post a video as a Reel, it tends to not perform as well.
Run a Content Audit
Run a content audit on your blog and social media channels to see which are performing best. Decide what you can do differently to improve engagement/views/etc.
Share your content marketing strategy with your team to have them on board. Ensure that the team's goals match the overall organization's.
Sometimes it can be overwhelming to do all this, so hiring a digital marketing professional is important. They understand the latest trends and can save you money.
Over time you should also plan on updating old content. Every couple of months, go to older posts and update the information or add more.
Segment Email Lists
You shouldn't send the same emails out to your entire audience. Use email list segmentation to meet their different needs.
This will allow you to target specific groups of people. You can separate first-time visitors, returning ones, etc. Conversions and open rates are options as well.
Perform A/B tests to choose the most effective content. This is when you change one thing about what you send, whether content, an image, etc. People tend to enjoy personalized content instead of generic messages.
Be Unique
Check out competitors and see what they're doing well and not. Figure out how you can provide that to your customers to be unique.
Create a unique voice for your brand and stick to it. While various companies will have recommendations for what you should do, remember that it's up to you how you'd like to produce content.
---
Understanding How To Create a Content Marketing Strategy
This guide provides you with tips on how to create a content marketing strategy. Remember that each business is unique, so your strategy might differ.
Identify your goals and target audience to help you in the beginning. Are you ready to get started with help from a digital marketing pro?
Save time in your day, and let us handle your SEO, graphic design, and so much more! Contact us today to get started.