Migrate any existing site to next-generation hosting FAST
"I already have a website... Why should I upgrade it?"
Why web performance matters
When you first got your new website you probably thought, "Yup. Looks good. Let's go with it." But websites MUST do more than just look good.

Your business has probably been successful, you get phone calls, etc. But are you getting found by an increasingly online population? As more transplants move to our community? When the International Camporee brings 50,000 visitors to Gillette? When people search online, you want to show up first.
Next-generation website migration. It's the missing ingredient in traditional SEO strategies.
SEO exists in 4 parts. Migrating your website to a world-class hosting platform automatically puts you at the top of the Front End: Performance quadrant.
Performance
Google rates all websites on a scale from A - F. Your online results depend upon how well you perform in this test.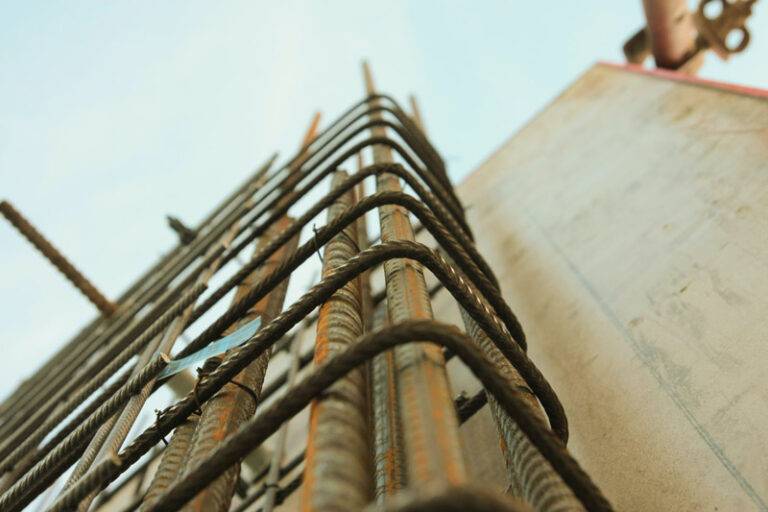 Structure
The thing Google scans and archives in order to understand your website in the language of 1's and 0's. Most likely your site is confusing the computers.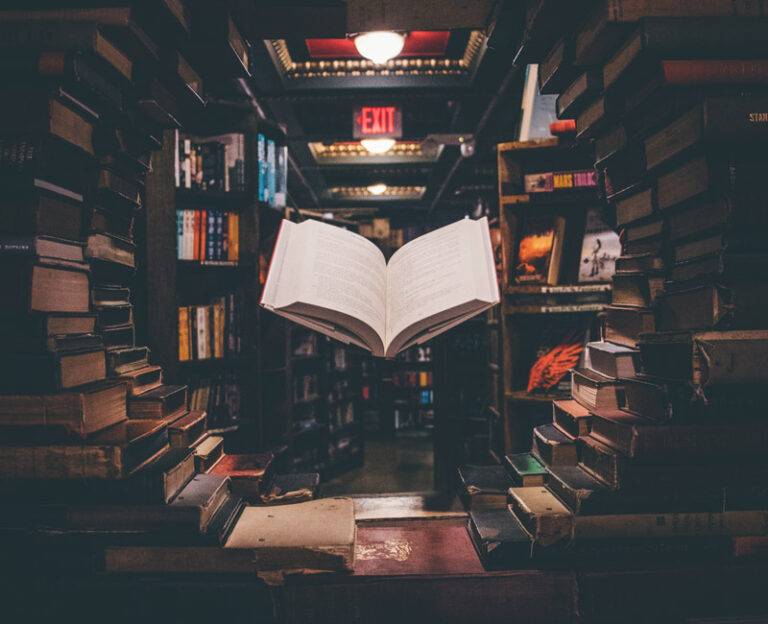 Content
In-depth, engaging, and deep content that keeps viewers looking for a long time and coming back for more. Have this and Google uses your site more.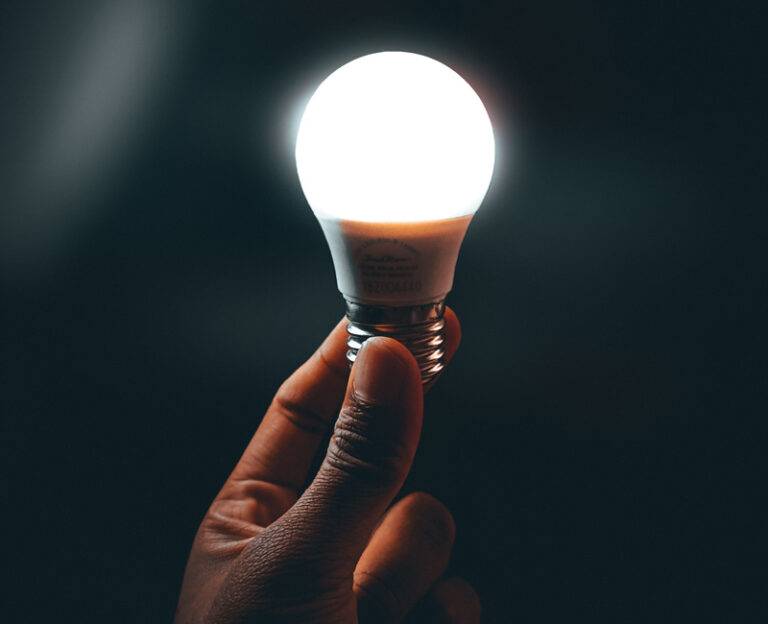 Stopping the Search
If you end a person's online search on your website, Google loves working with you. Why? Because you helped them achieve user satisfaction.
Check out the unbelievable differences between these websites before & after migrating them.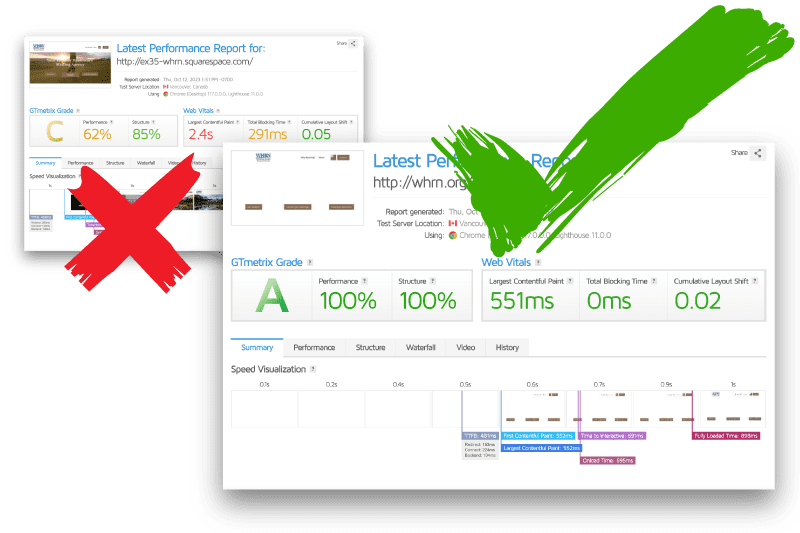 Wyoming Health Resources Network
After 6 months of great SEO improvements, this was the last step to deliver a truly world-class website that is 100% optimized!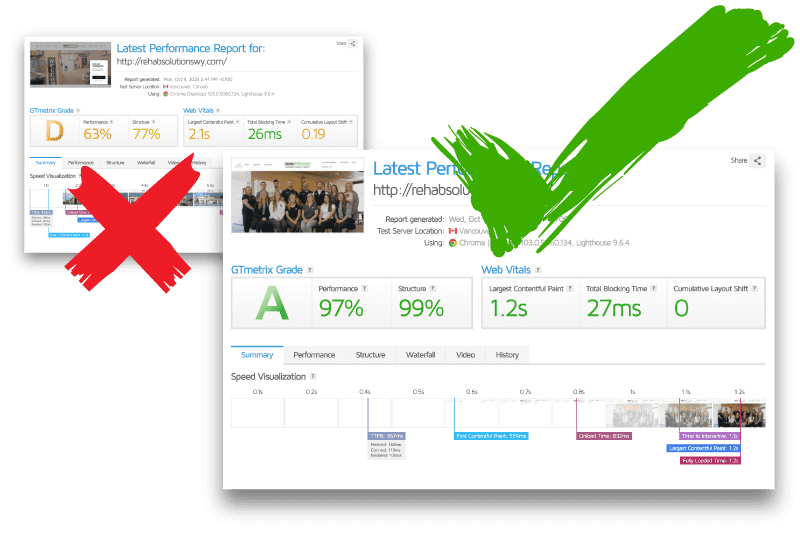 Rehab Solutions
This site is now hosted on the world's premier hosting platform and leads the market. From a "D" to an "A" immediately!